Identity Design, Branded Website + Marketing Materials
Lehigh Valley Counselors came to us looking to create an identity and marketing that stood out against the competition. Once the foundation was created (identity, website and marketing materials) it was then time to drive traffic to their site. We fully optimized the website, created all necessary social media channels and increased inbound links. To-date traffic is up over 300%.
CLIENT
SCOPE OF WORK
Identity Design
Web Design & Development
Marketing
Marketing Materials
Search Engine Optimization
WEBSITE URL
Identity
Lehigh Valley Counselors were passionate about creating a brand that provides a calm vibe in every aspect of their business. From the moment you enter their waiting area you hear sounds of peace and tranquillity. We translated their client experience into their identity and brand.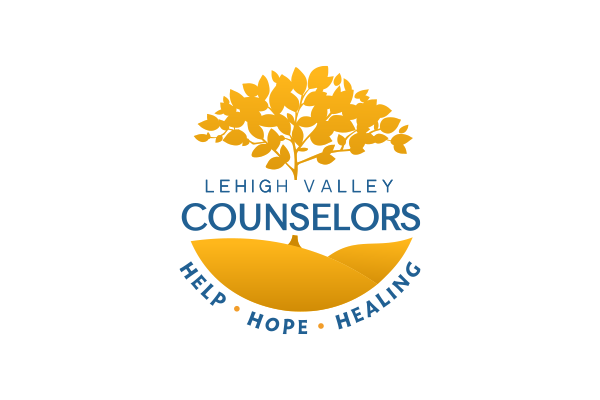 Website Design + Development
Once we established the identity, we could apply this look and feel to the website design. The website needed to look amazing but also be optimized for search engines, allow users to request a call back (responsive web form) and function flawlessly across all screen sizes.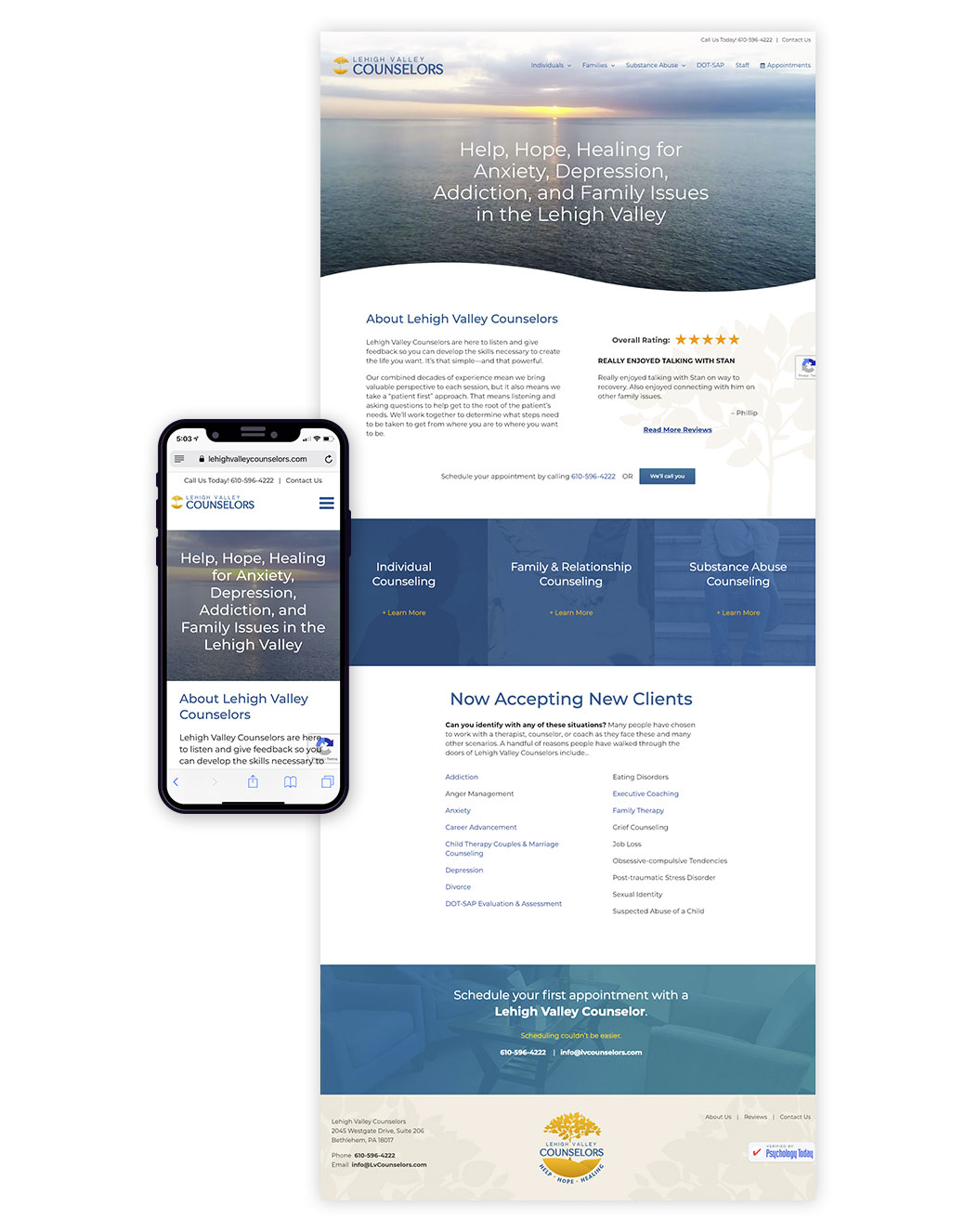 MARKETING
+

WEB

+

CREATIVE
2019-01-10T14:01:57+00:00

2019-02-17T21:34:56+00:00

2019-02-20T15:43:38+00:00

2019-01-31T14:49:33+00:00

2019-01-10T14:02:59+00:00

2019-01-03T15:22:10+00:00

2019-01-03T15:28:43+00:00

2019-01-03T15:31:22+00:00

2019-01-03T15:36:48+00:00

2019-01-03T15:37:56+00:00
Want to grow your business?
We love helping brands achieve their goals. Let's talk about how we can help you achieve yours.