As more shoppers continue to browse, research & purchase using their mobile devices, it was important for Crayola to create a unique shopping experience for their customers through a "Holiday Gift Guide" mobile application.  Features include age, gender and activity filters ultimately allowing for direct purchase.
Wireframing
User Experience Design
User Interface Design
Illustration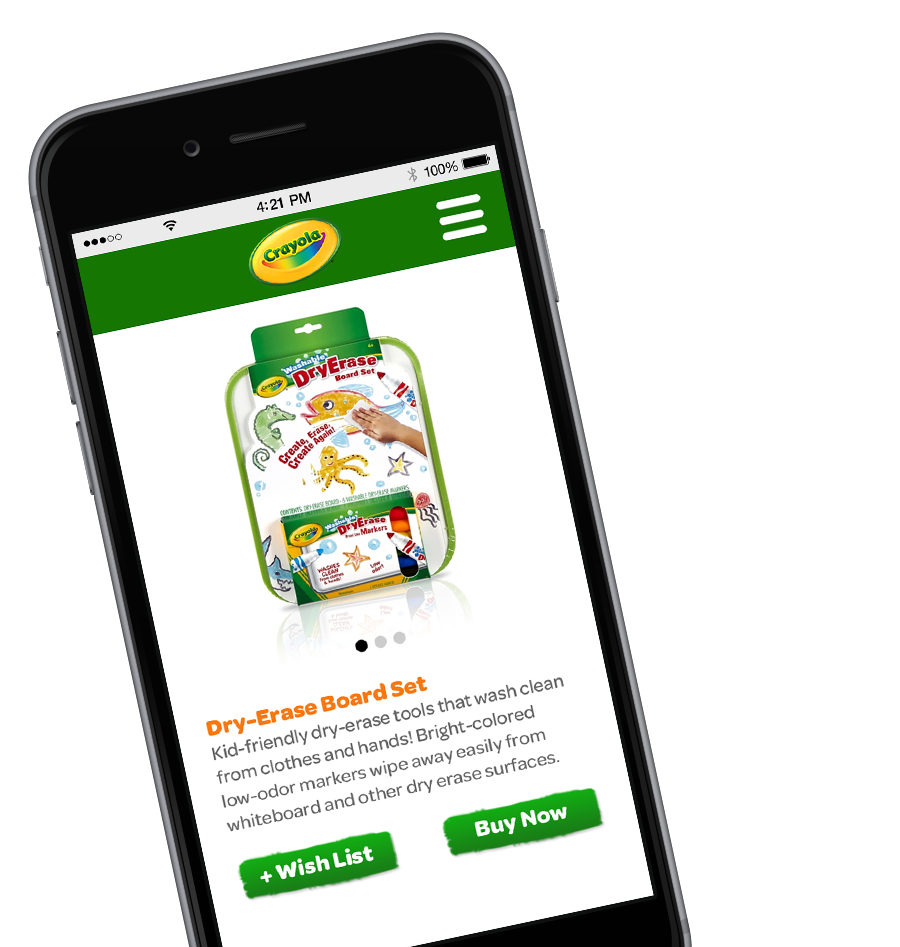 Designed with the busy shopper in mind, the large buttons make it easy to add a product to your shopping cart or wish list.
Simple Navigation
The navigation design is intuitive and straight forward, making it easy for the shopper to jump from one category to another.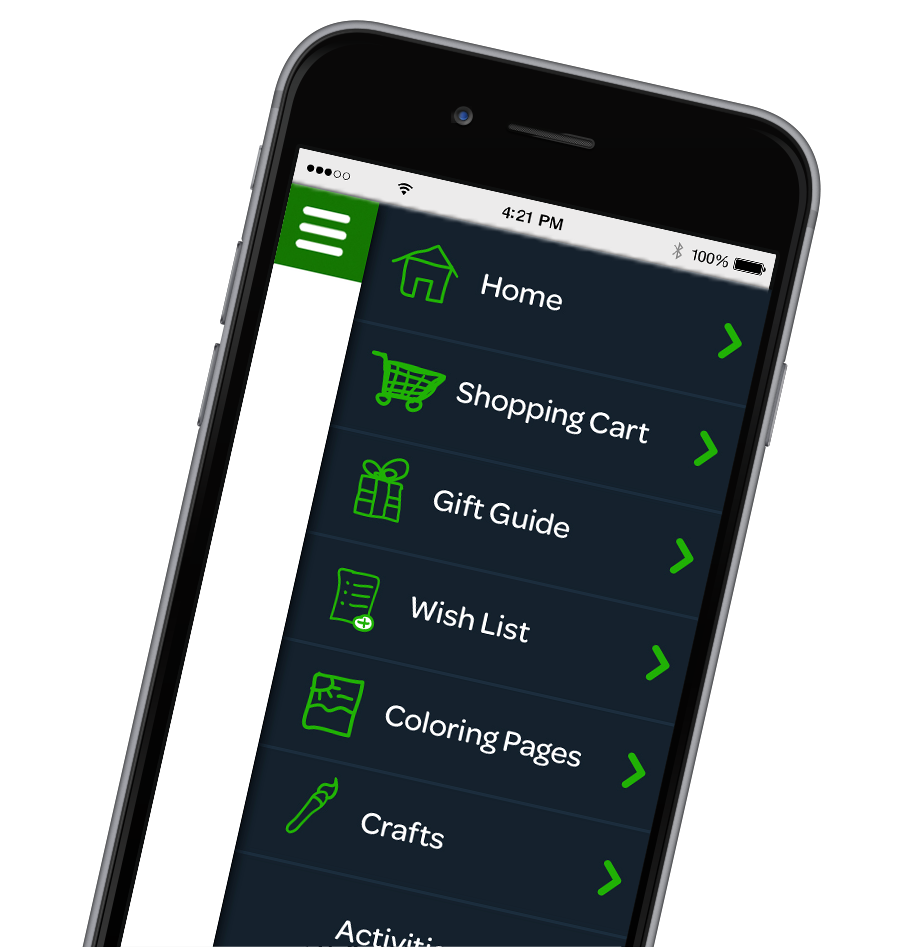 More Projects
WEB
+

CREATIVE

+

BRANDING

+

UX
2018-04-05T14:41:32+00:00

2018-03-16T15:13:51+00:00

2018-06-19T17:54:19+00:00

2018-03-16T15:22:19+00:00

2018-03-23T00:34:04+00:00

2018-03-23T00:41:39+00:00

2018-06-27T16:26:37+00:00

2018-03-23T01:20:51+00:00

2018-03-23T01:11:08+00:00
Ready to Talk?
We love helping brands achieve their goals. Let's connect and start the conversation today.